Telemedicine platforms have shown great promise from the time of its inception. Today, the COVID-19 pandemic is playing a significant role in encouraging telemedicine providers to up-scale and use their platforms to reach the masses. It is proving to be all the more pertinent to a country like India, where the doctor-patient ratio has been a major cause of worry in the healthcare sector.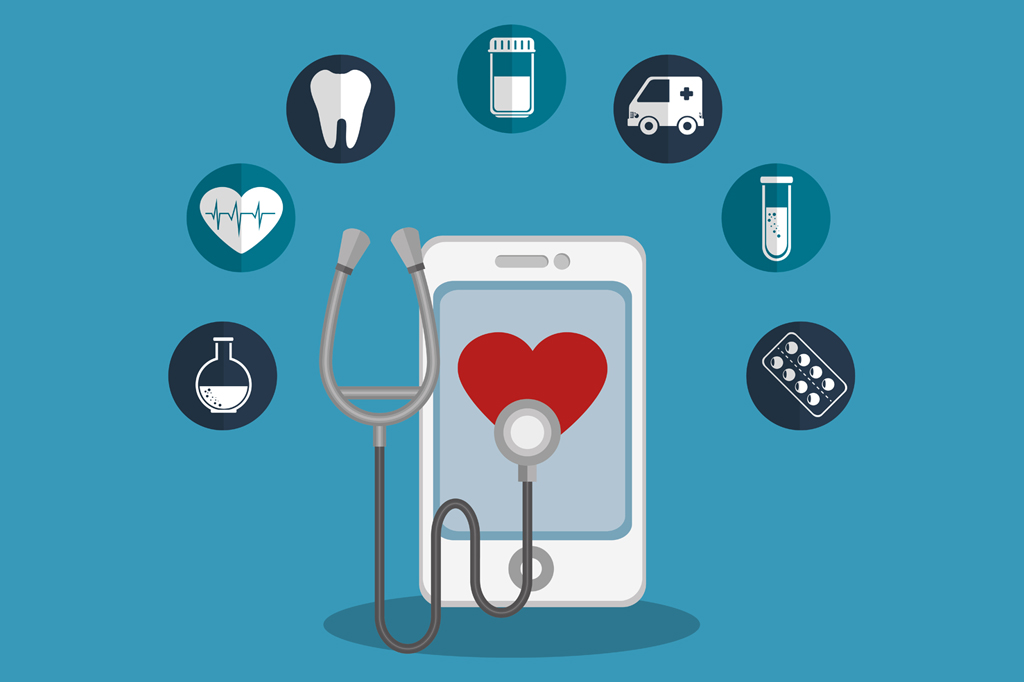 According to a report released by McKinsey Global Institute (MGI), telemedicine software has the potential to replace 30 to 40 percent of in-person outpatient consultations. This means that India could save up to $10 billion by implementing Electronic Medical Records system and Online Health Records management into its healthcare practice. With a Clinic Management Software, even isolated clinics can avail quality Rural Healthcare services to their visiting and non-visiting patients.
Telehealth care and Remote Healthcare services have gained a lot of traction in the recent past in India as people have begun to embrace this form of medical advice delivery. This has specially been potentiated in the urban and suburban areas of India where access to data and smartphones has become more affordable. Here's a peek at how the internet, technology, and the medical field are connecting the dots to revolutionize the sectors of healthcare and wellness.
Geography is No Barrier
Telemedicine cuts through several barriers posed by geographical limitations. It creates access for those located in remote geographies, where there are a limited number of hospitals, clinics, and doctors. It also dramatically decreases travel time and cost in crowded cities. TeleHealth care providers in association with hospitals can work wonders to leverage the alleviation of such barriers. Integrated teleHealth platforms like Curable have various advanced features like the Appointment Booking Software, Clinic Management, Electronic Medical Records, Practise Management and so on that cater to patients as well as to doctors and health infrastructure to seamlessly take medicine online.
Bringing in More Efficiency
The World Health Organization (WHO) states that India has only one government doctor for every 1,139 people. The ratio recommended by WHO is 1:1,000. There is also a massive shortage of nurses and hospital beds.
It has also been found that common health ailments like fever, cough, cold, sore throat, and body ache, comprise around 40 to 50% of patient issues. These are the ailments that can easily been consulted online. Thus, telemedicine consultations reduce overall stress on the healthcare systems that are already understaffed and creates more bandwidth for medical professionals, especially in public hospitals, to focus on cases where physical consultations are more critical.
Access Specialists from Anywhere
Telemedicine has opened the doors for patients who need access to medical advice by specialists and super specialists located outside of their cities, states, and even countries.
It is not always possible for patients to travel distances due to monetary issues, health conditions, or other constraints. This is also true for patients in rural areas where the rural healthcare system is severely compromised. Telemedicine is thus, an effective alternative for such patients alongside others who need post-surgery care and reside far from the hospital.
Creating Access for Senior Citizens
As the life expectancy of senior citizens is on the rise, there's a growing demand for accessible medical care for elders. By leveraging telemedicine, senior citizens can access medical advice on time from the comforts of their homes. This option is especially useful for elders residing alone, both for emergencies as well as common illnesses like a chronic cough.
Care for People with Disabilities
Most hospitals in India, even today, are inaccessible for people with mobility issues, hearing, visual disabilities, as well as other difficulties. Technology can help in bridging the gap, as telemedicine enables online appointment and video consultations. This presents a major opportunity for India's underserved population of people with disabilities to get timely access to quality medical advice and services.
Reducing Social Stigmas
Certain healthcare segments like mental, menstrual, sexual, and reproductive health are associated with social stigmas that often discourage and prevent patients from seeking help. This leads to negligence towards one's own health, proving to be detrimental in the long run.
Statistics indicate that telemedicine platforms can bridge these gaps and enable more people to seek consultations from psychiatrists, gynaecologists, and other stigmatized health areas.
Advantage with Recurring Visits
Certain types of lifestyle conditions like heart disease, diabetes, hypertension, and hyperthyroidism require patients to be constantly in touch with their doctors. Telemedicine brings in convenience and flexibility to the experience, especially when patients are dependent on caregivers to accompany them to the doctors. Online patient portal and online health records can be of enormous help for the patients and doctors to keep track of their treatment progress.
Convenience for Caregivers
Many caregivers have regular work shifts, which means they must arrange for doctor visits on weekends, or take leave to facilitate a visit. Telemedicine solves such issues and offers caregivers an opportunity to arrange consultations in a flexible, timely manner.
Parting Thoughts
While telemedicine cannot replace the practice of physical consultations, it reduces the burden on our already strained medical care systems, paving the way for a more accessible alternative, enabled by technology.
Telemedicine is emerging as the new normal and a healthcare trend that is likely to stay in a post-pandemic world.