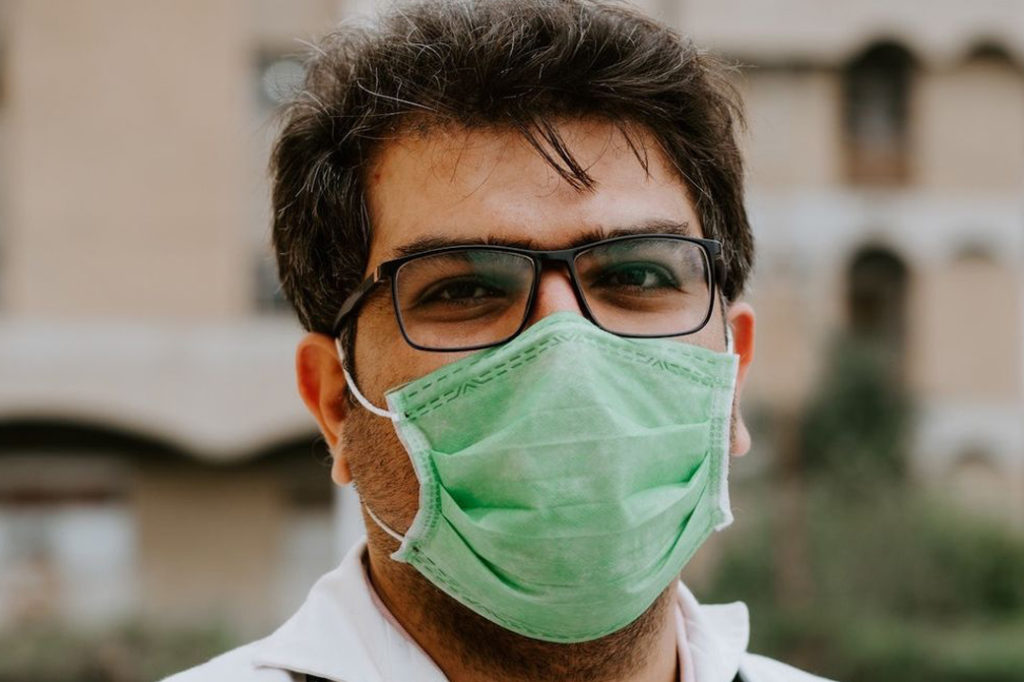 Telehealth in the time of Covid 19
Covid-19 has transformed the way we approach healthcare for the foreseeable future, hospitals are now rising to the occasion to meet the demand. Curable helps you set up a telemedicine platform for yourself and your hospital making you Telemedicine friendly with easy steps. Read on to know more!
Telemedicine platforms have been seeing a rapid rise in adoption and with the increased demand for Telehealth Care, Integrated Telehealth is now a critical path to safe, convenient, and affordable patient care!
The Rise of Telehealth
With growing stress on medical systems around the globe Telehealth for Hospitals has been the perfect solution that eases the burden through online consultations and screenings. In addition to its booming requirement, the recent clarity on policies and guidelines from the government has opened doors to patients all over the country to seek professional medical care at their convenience.
The COVID-19 crisis has made employers, governments, and citizens around the world reconsider the existing structures of workplaces and industries, realizing the need for remote efficiency as well as quick access to emergency services. The digitization of medical service like Telemedicine Software has proven to be one such focus of change, now more than ever.
Benefits to Providers and Patients
Both doctors and patients benefit from the implementation of telehealth services, the biggest win being convenience. Some of the other advantages are:
Adoption of telehealth consultations and practices look towards increased revenues, cost-effectiveness, and a reduction in redundancies.
It poses as a future-oriented business model that keeps both avenues open (in-clinic and online) for practice – Browse through all Telemedicine Providers and make Doctor Appointments online too! now easier than ever before with Curable.
Doctors can access a more evolved approach to patient engagement, with in-app follow-up options, notified updates on critical information, easy monitoring of the patient, along with the ability to access reports and essential information on the go. That's why all hospitals are now striving to become a Telemedicine platform!
Telehealth caters for an expanded patient base as it cuts out travel time, and patients can access locations across the country.
Patients need not take the day off for consultations, making it convenient for them, in turn, resulting in minimal no-shows.
Both healthcare providers and patients can experience the efficiency of patient database storage, prioritization, and communication.
It provides better costs to patients, making healthcare more accessible and doctors from various specialities approachable.
Telehealth services enable a Work-From-Home approach for doctors.
Telehealth for Hospitals is now easy, accessible and affordable with Curable. Check out our website to know more about our amenities and partnerships.
The Future of Telehealth
Predicted in 2019 to cross the $32 million mark by 2020, telehealth in India is expected to continue to grow exponentially. Even MNC's are realizing the benefits of easy-to-access healthcare and have tie-ups with telehealth platforms for their employees – a trend that expects more employers to jump on board in the wake of the global health crisis.
Countries like the USA and Canada have been adopting and developing their telehealth field for a while now. Around 84% of surveyed American healthcare executives felt the development of telehealth was important, and 67% of users felt an increase in satisfaction. A survey also found that around 75% of all doctors, urgent care, and ER visits are either unnecessary or could be handled safely and effectively over the phone or video.
With the perceived outlook from results observed in countries all over, telehealth in India is sure to see a systematic rise and adoption.
How It Works
Curable offers patients to choose from a variety of doctors and hospitals under departments like Psychology, Oncology, Orthopedics, Cardiology, Neurology, Gastroenterology, Gynaecology, Pediatrics, and Family Medicine. All it takes is a smartphone or computer to access the video consultation.
Appointments are made through a brief description of symptoms and uploading documents if applicable. The prescription and a summary are given on completion of the consultation. Curable's telehealth platform also caters for medicines to be delivered and diagnostic tests to be performed at home at certain locations.
Seeing as most consultations take around 10 to 15 minutes on average, this leads to significant time savings by cutting down on travel, long queues, and delays.
Book your appointment now to begin consultations.
Click the links if you're a Lab, Pharmacy, or Hospital/Clinic to register today.